Ernest Anguish reporting: Attorney, Manning Wolfe, is representing a new gang!
This gang is said to be well versed in the art of deceit. Some people call them liars.
Now before you go making lawyer jokes about liars, hold your horses. Ms. Wolfe tells us that this particular group of characters are good, honest, folk. She alleges they may be getting a bad-wrap. She explained, that telling stories is their job.
I asked, "You mean their day job is telling lies? And they aren't attorneys?"
"No, Ernest! I never said they tell lies. I said they tell stories." That is all our local counselor is willing to divulge at this time. I guess we have to wait to find out more about the dubious twelve… I understand the first made their appearance on September 15. Did I hear a speeding bullet whoosh by?
Stay tuned. Ernest Anguish reporting.
---

BULLET BOOKS
ON A PLANE… ON A TRAIN… FASTER THAN A SPEEDING BULLET!
Bullet Books are speed reads for the busy traveler, commuter, and beach-goer. All are new original crime fiction stories that can be read in two to three hours. Gripping cinematic mysteries and thrillers by your favorite authors!
Page turners for fans who want to escape into a good read.
ALL ABOARD!
---
Books #1 through #5 in the Bullet Books Speed Read Collection are AVAILABLE NOW. Books #6 through #12 are COMING SOON!
Read your first crime today and then come back for more!

---
AVAILABLE NOW!
MURDER IS NOTHING TO LAUGH AT…
Stand-up comic Beau Maxwell is accused of killing the owner of a Boston comedy club and the evidence looks damning. His only option: escape from jail and prove he's innocent. With Detective Bookton hot on his trail, can Beau chase down the killers before he gets caught or killed?
It's time to drop the mic…and run!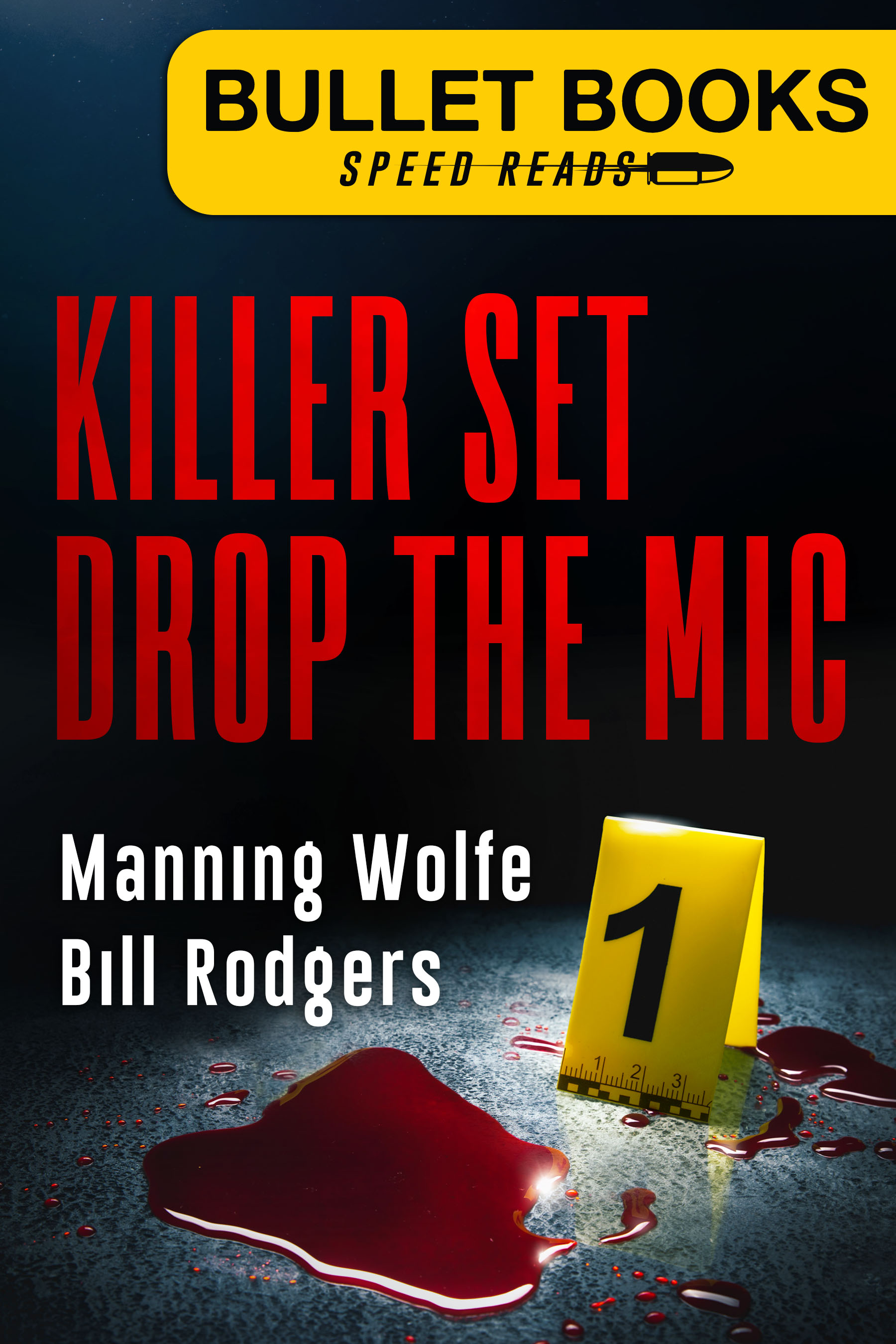 ---
TERROR STRIKES…
John Hanna is hired by Senator Barry Sands to extricate him from a murderous blackmail scheme designed by terrorist, Fiero. When the Senator's wife is kidnapped, John and Barry find themselves on the trail of the MS-13 terrorist group and discover a sinister plan to assassinate both the American and Russian presidents.
As the clock ticks down can they stop the attack, or will they fall short and witness their worst fears?
---
MURDER SMELLS FOUL…
Juan Agosto smells death at dawn in trash bins near Mrs. Wong's home. A single white pop bead stuck in blood indicates foul play. Juan's job as a trash collector in the suburbs of Denver didn't prepare him for this, but his life before his escape from Sinaloa did. Will local cops Teresa Agosto and Joelle McVay be able to solve a horrific murder and find justice for the victim…
Or, will Mrs. Wong's name go on the chilling list of unsolved crimes?
---
IT'S BEASTLY HOT IN THE WITNESS CHAIR!
Law professor Oliver Kendall – British transplant to Duke University – is asked by former student Emma Russo to second chair the defense on a death penalty case. A vagrant stole the victim's wallet, and thinks he found a large diamond. He's charged with killing a newspaper reporter who was working a controversial story. As other suspects emerge, Oliver and Emma must discern whether their client is guilty or innocent.
Can the lawyers solve the mystery, or will their homeless client end up on death row?
---
FATAL BACKSTABBER!
English professor Blair Cassidy arrives home late one rainy night to find the body of her boss-from-hell, Justin Capaldi, lying stabbed to death on her front porch. Her bloody clothes and plausible motive make her the number one suspect. When attorney and ex-husband Hart Montgomery vows he'll keep her out of prison, she wants to believe him…
But, Blair suspects hers is one murder case Hart would love to lose.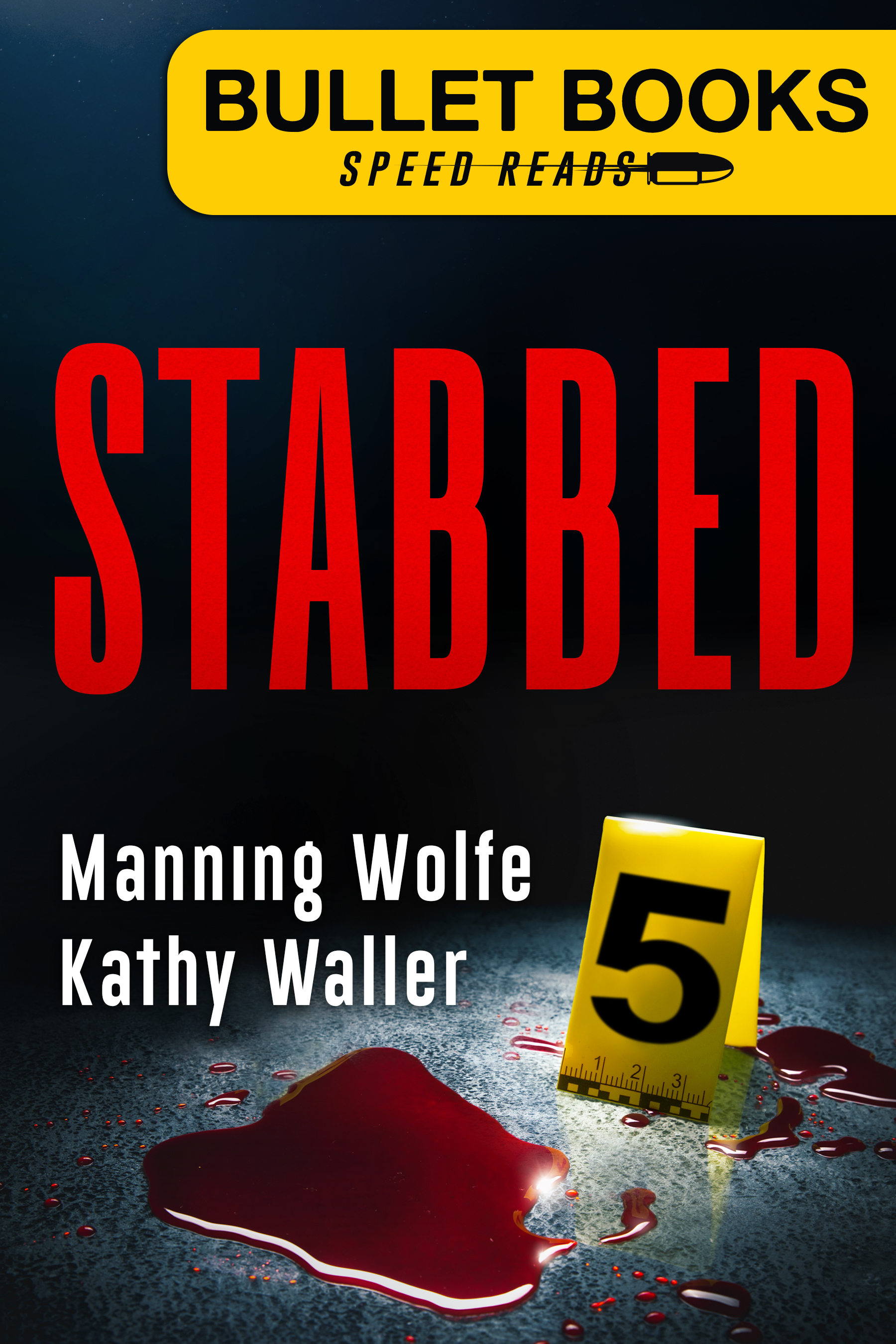 ---
NOW AVAILABLE FOR PRE-ORDER!
DROWNING IN SECRETS…
The media is hyper-interested in the divorce and disappearance of Senator James Winston's wife. The Baltimore law firm of Steve and Loni Lewis are hired to handle the divorce of the power couple. A cold case involving a friend's murder, a mystery lover, and the reappearance of Mrs. Winston, with an incredulous story, baffle the legal team. As the pieces of the puzzle fall into place, Steve and Loni become the target of those with much to hide.
Will the legal team prevail or wind up at the bottom of Baltimore Harbor