Hello Readers!
I'm happy to announce that Loser's Gumbo, Bullet Books Speed Reads #13 is now available for pre-order! Working with John T. Davis was a real pleasure. His writing style and Cajun vibe flows so naturally that working on the book was a spicy treat.
Click on the cover below to have Loser's Gumbo arrive in your mailbox on September 17, 2020!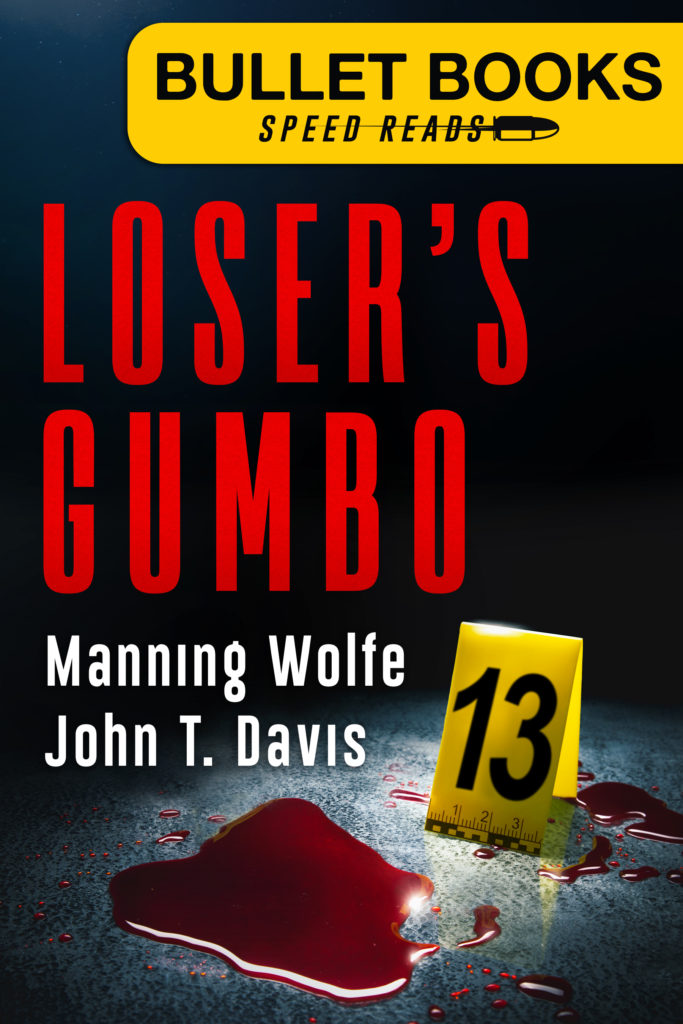 Loser's Gumbo features MURDER WITH A DASH OF ZYDECO…
When Mack Mouton finds a dead body in a drum case, Louisiana police suspect him of the murder. The twists and turns are surprising as Mack travels the south, and performs with his band. When he and his lady, Mercedes, become the target of the real killer, they must avoid disaster while solving an odd mystery about Mack's deceased father.
I hope you enjoy this latest edition to the Bullet Book's Series!
Happy Reading,
Manning